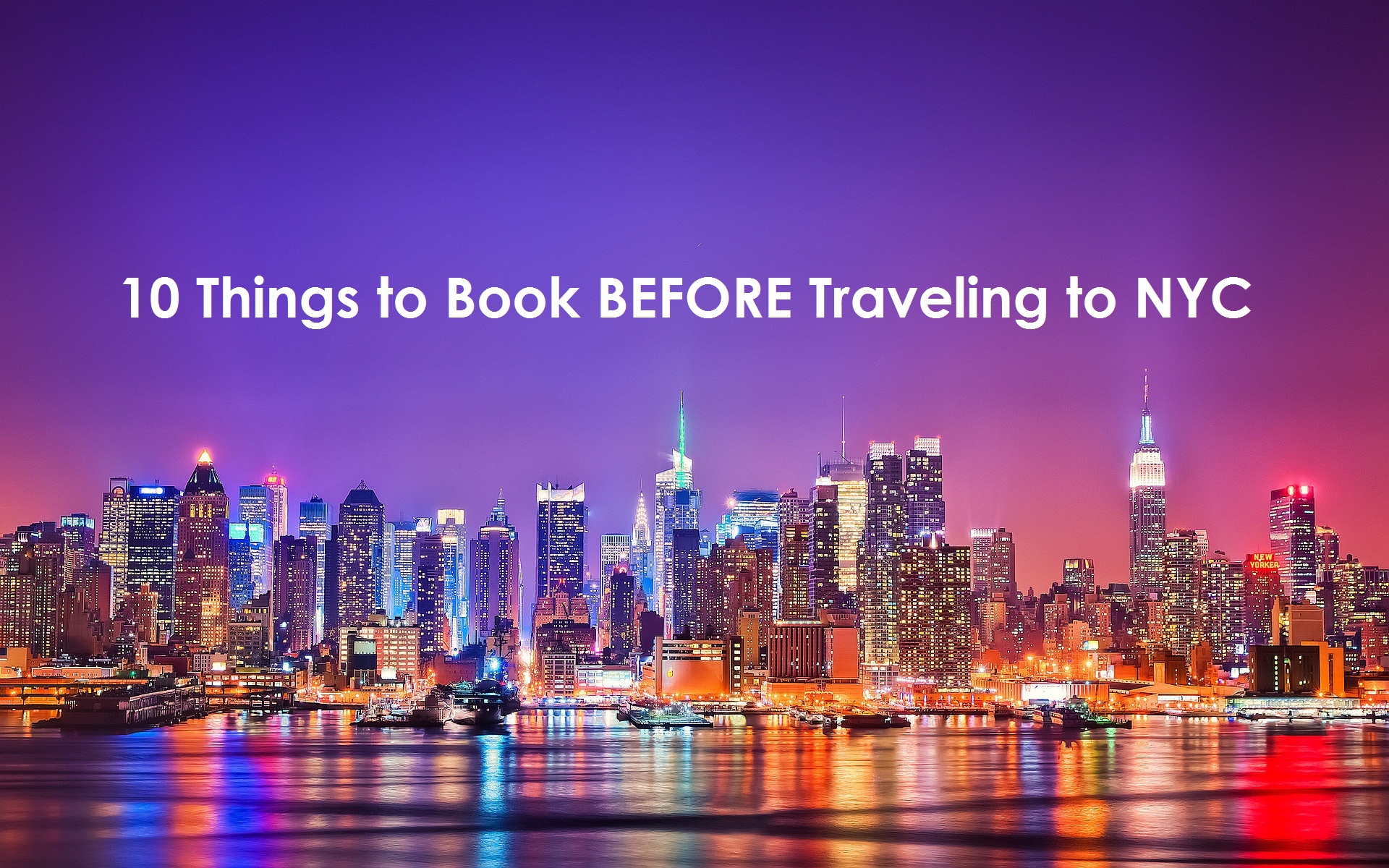 10 Things to Book BEFORE Traveling to NYC | Travel Advice
10 Things to Book BEFORE Traveling to NYC
As an NYC Concierge, I constantly have the sad job of informing guests that the event/restaurant they came all the way to NYC for…is fully booked. The heartbreak is palpable. It's my hope to prevent this from ever happening again by giving you my list of 10 things to book BEFORE traveling to NYC. Pay heed and NYC could be your oyster!
GET AN INSIDER LOOK AT ALL MY NYC FAVORITES
(Available on iPhone & Android)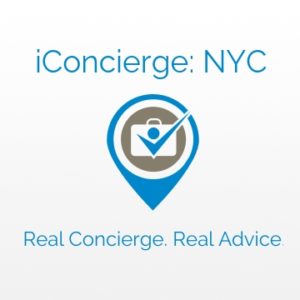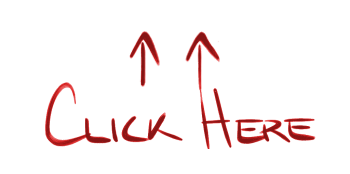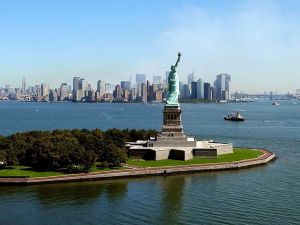 1. Statue of Liberty
While not everyone is interested in climbing the 162 steps up to the crown of Lady Liberty, most people are shocked to find that crown access tickets sell out weeks ahead of time! For instance, I'm writing this article in October and the next available crown ticket isn't until December! To avoid crown envy, book your Ferry & Crown Access tickets HERE.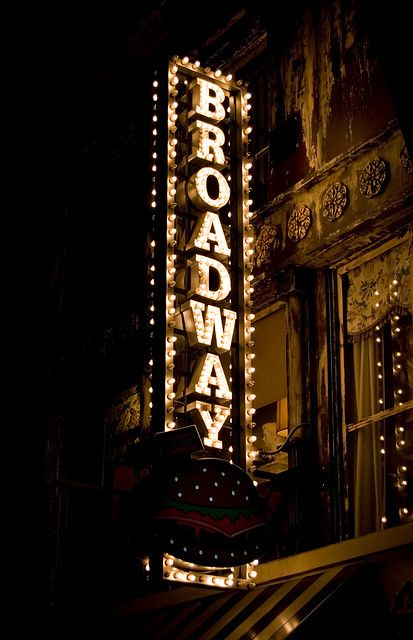 2. Broadway Tickets
The #1 tourist activity for people traveling to NYC is Broadway! Waiting until you get here to buy Broadway tickets can be ballsy. Sure, it CAN pay off financially. The TKTS booth can score you a great day-of deal for some shows, but not every show is available every day…oh…and there is that hour long line to contend with (yes, there is a MUCH shorter wait at the South Street Seaport TKTS booth. But unless you're PLANNING on being down there, it could be an hour round trip to get the tickets and get back up to Midtown).
Two of my favorite options for discount tickets in advance are the app TodayTix and the website BroadwayBox.com.
You can score some great discounts up to 1 week in advance with TodayTix (iPhone & Android). But, just like TKTS, not every show has a discount available every day. So you can set alerts for the shows you are interested in seeing for when discounts become available.
BroadwayBox.com is basically a site that compiles discount codes from all over the internet for Broadway shows. You might not find codes for the hottest sold-out shows in town, but you can find some pretty decent discounts if you are hoping to purchase further in advance.
Now, don't go thinking you're going to get a ticket to The Book of Mormon or The Lion King for ANY kind of discount. The hottest shows sell out months ahead of time and are nowhere to be seen on discount sites. If you can score a ticket from the show's website, JUMP ON IT! If the performance you want is sold out on the only dates you're available, you always have the option of paying for a ticket through a broker. YES, they up-charge, sometimes up to 50%, but if you really want to see a particular show on a particular day, sometimes they are the only game in town.
3. Dinner Reservations (especially Weekends)
People traveling to NYC from cities and towns with lower population densities are frequently astonished at how hard it actually is to get a lunch/dinner reservation in NYC. Particularly at the more famous eateries. Some of the most sought after restaurants start taking reservations 28-30 calendar days from the reservation date, and believe it or not, if you don't call within the first hour the reservation line is open, you'll be out of luck. Don't get me wrong, this is the case for the .01% of restaurants in NYC (read: Hotspots or Michelin Stars). But if you want that Eleven Madison Park reservation, it's the way it's gotta be. I've put together a small list of the most coveted (and unattainable) reservations for those who think they can just make a week-of phonecall:
Lunch at American Girl
Peter Luger Steakhouse in Brooklyn
Sushi Nakazawa
Serendipity 3
Eleven Madison Park
Per Se
Le Bernardin
Babbo
Chef's Table at Brooklyn Fare
Blanca
Carbone
Frenchette
ABC Kitchen
Momofuku Ko
The Polo Bar
4. One World Observatory/Top of the Rock/Empire State Building
Booking these three observatories in advance will save you hours of line waiting! And when you only have a short amount of time to take in NYC, that's sadly wasted time. One World Observatory is the newest observatory attraction in NYC and is one of the most popular attractions right now. They have multiple ticketing options available through their website, including a more expensive "Flex Pass" that allows you to show up an any time and go straight to the front of the line! At the Empire State Building website you can either buy the regular price ticket and skip the ticket lines, or you can buy the express pass for $31 more and skip both the ticket AND the elevator lines! At the Top of the Rock website you have the option of either buying a general ticket to be redeemed at any time & date, allowing you to skip the ticket line. Or you can buy a timed ticket for the same price and skip all the way to the front! This requires knowing in advance when you'll be planning to visit. But I've been able to secure a ticket the morning of, so you can even do that once you arrive in NYC and have a better idea of your plan.
GET AN INSIDER LOOK AT ALL MY NYC FAVORITES
DOWNLOAD OUR BRAND NEW NYC GUIDE! 
(Available on the iPhone & Android)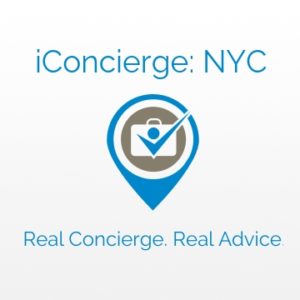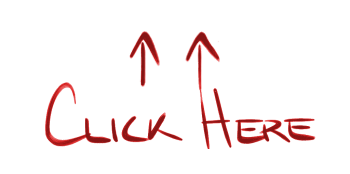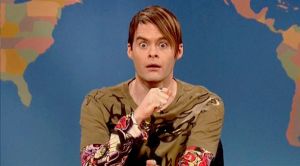 5. Talk Shows/TV Tapings
Most of the television shows are booked up to one year in advance, and they rely on last-minute standby lines to release any cancelled or leftover tickets. They each have different standby policies, but remember: If you want to try waiting for standby tickets, that also means a few hundred other people (at least) had the same idea. In my opinion, I'd rather spend a few hours at dinner than a few hours waiting in a line with strangers in the cold to NOT end up getting tickets to Saturday Night Live. Save yourself the hassle and book your tickets in advance here:
Last Week Tonight with John Oliver
The Daily Show with Trevor Noah
The Late Show w/ Stephen Colbert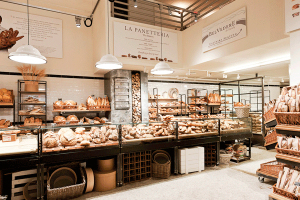 6. Cooking Classes at Eataly
Most people don't realize that there are some amazing classes/dinners/workshops at Eataly until they are IN Eataly. But by that time, they're all sold out. Don't miss out on these incredible classes that range from pizza making, to walking tours of Eataly, to wine/beer/cheese tastings! They sell out fast! Purchase tickets HERE.
7. Afternoon Tea at the Plaza
Some people have been waiting to have afternoon tea at the Plaza Hotel Palm Court for their whole lives, only to find that they are completely booked by the time they get to NYC. Make your reservations in advance on OpenTable and get to experience the high life. Don't forget, Business Attire is recommended.
8. Tenement Museum
While most museums in NYC don't require buying tickets in advance, the Tenement Museum in the Lower East Side only allows a small number of visitors per time slot, so if you hope to be one of the few who gets to see this step back into NYC's past, book ahead HERE.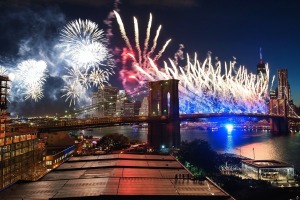 9. 4th of July Fireworks Cruises
If squeezing onto a crowded NYC rooftop to see the 4th of July Fireworks doesn't sound like fun to you, I highly recommend a river cruise. They range from casual DJ booze cruises to 5 course fine dining experiences on the water. But all of them have two things in common; They're not cheap and the sell out fast. Much like New Years Eve (see below), people balk at the price tag until the morning of July 4th and then freak out that they can't get in anywhere that has a view of the fireworks! Don't screw yourself! If you're traveling to NYC, do 4th of July all the way! Here are my favorite 4th of July boat cruises:
(Prices May Vary)
Macy's Firworks Cruise departs from Brooklyn this year and will cost $99.00 per person.
World Yacht has a 5 course sit-down dinner with Premium open bar and dancing. The cost is $250.00 (plus tax and gratuity) and the cruise is from 6pm-11pm.
Spirit Cruises will have a great cruise with dinner packages starting at $350.00. The cruise is from 6pm-11pm.
Shearwater Classic Schooner has a 4.5 hour BBQ sail starting at $450 for adults and $350 for children 12 and under. In addition to the fully catered sail, there is an open bar for the duration of the cruise.
Clipper City Cruises start at $350.00 for adults and $275.00 for children under 12 and it is a 4.5 hour cruise starting at 5:30pm.
Bateaux Cruises will have an hour long dockside open bar, followed by a four-course dinner with Premium open bar and a live three-piece band for $400! Jackets are required for gentlemen.
Circle Line Cruises are $125.00 per ticket and there will be a DJ with food and beverages for purchase. The cruise boards at 5pm at sails from 6pm-11pm.
NY Waterway will have a cruise with a DJ which boards at 6:30pm and returns at 10:30pm. This will be $125.00 for adults and $75.00 for children 3-11 years old. There will be food/ beverages for sale. The cruise departs from Weehawken, New Jersey.
Classic Harbor Line has cruises ranging in price from $275-$475 that include hors d' oeuvres, beer, wine, champagne, soda & water for the duration of the event.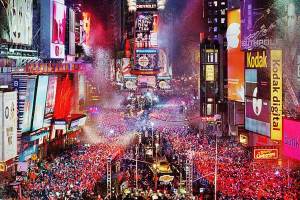 10. New Years Eve
I cannot stress this enough….you can NOT just walk out of your Times Square hotel at 11:50pm to see the ball drop. Things changed after 9/11. Security now barricades the side streets at 3pm. So if you're not in the middle of Times Square by then, you'll have to walk up to one of the entry points on Broadway in the 50's and funnel down into Times Square. To be in the middle of the action you have to wait outside in the cold with no food/beverages/bathrooms for up to 8 hours!
If that sounds miserable to you, you'll want to purchase tickets to one of the dozen New Years Eve parties that exist with a view of the ball drop. I see the same thing happen every year: People traveling to NYC for New Year's look at the $400/pp price tag for a couple of the parties and decide to wait and see if they can find anything cheaper. Then at 3pm on New Years Eve they decide to buy, only to find that the cheaper parties are all sold out, and now only the $700+/pp parties are left! Trust what I say: $400-ish for a party with music, booze, food and a view of the ball drop is a STEAL!
This year's parties haven't been announced yet. Want to be in the know? Traveling to NYC for New Year's? Email me to get the scoop when parties are officially announced!
My name is Spencer Howard, and I'm an Concierge/Host/Drunk who has spent the majority of the past 9 years on the road, hopping from hotel to hotel for months at a time. Through trial and mostly error, I've become what the airport security line calls an "Expert Traveler." (It makes my Mother proud) But for those of us who go beyond occasional puddle jumper and enter the world of Hotel Homebody, it takes more than a complimentary mint and a flat screen TV to warm the cockles of our hearts. I hope you have insurance, because I'm gonna be throwing some knowledge bombs at your face. **Feel free to contact me with your questions about Travel Gadgets & Gear**
You May Also Like
November 5, 2014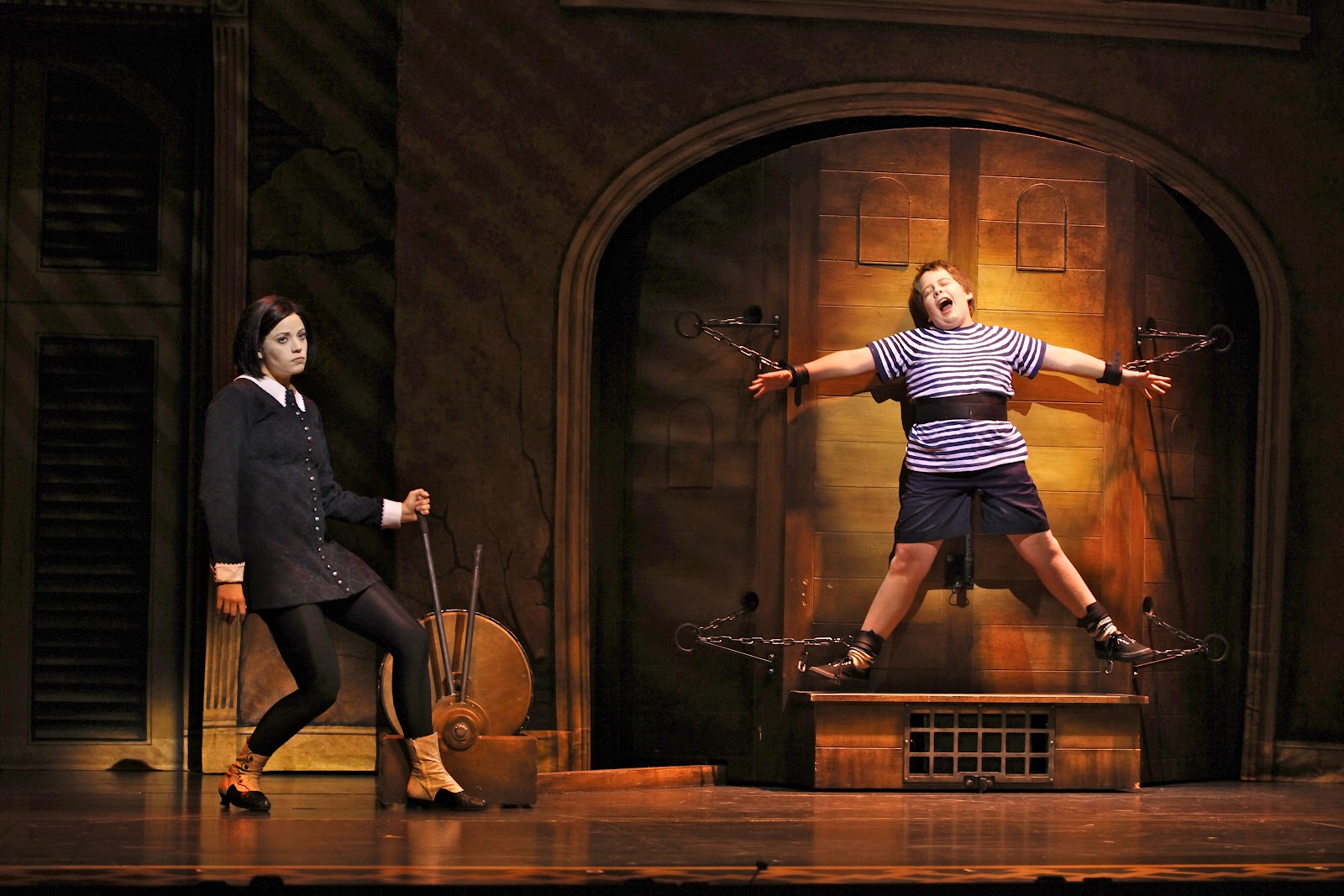 June 7, 2012