Your Hotel Room is Not Guaranteed. Ever. | Travel Advice
GET AN INSIDER LOOK AT ALL MY NYC FAVORITES
(Available on iPhone & Android)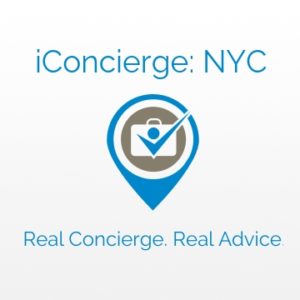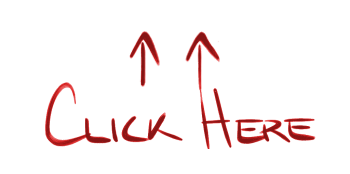 Your Hotel Room is Not Guaranteed. Ever.
A little known travel fact is something that might make most travelers shake in their boots: YOUR HOTEL ROOM IS NOT GUARANTEED. EVER. I know what you're saying. You're saying, "But Spencer, I prepaid for my room directly on the hotel's website!" Turns out, that doesn't matter. Let's delve deeper into the issue…
All hotels; every single one; overbook their rooms. With such a high number of cancellations, this is how hotels prevent themselves from having empty rooms. I hate it, but it makes sense. Airplanes do it too. But unfortunately, there are certain times (weekends and holidays) when overbooked rooms are more likely to result in you being SOL. But before you say, "They can't do that! They never told us!" they actually did. In the fine print that none of us ever look at when we agree to purchase a room. They also sneak in a Mandatory Arbitration clause in some of them….but that's a whole other issue…
Now, it's not ALL bad news. If you are one of the unfortunate souls with no room, the hotel will "walk" you to another property. This means they will pay for you to spend the night at another hotel. Before you scoff at the idea of having to switch hotels, I've seen people walked from a Westin to a St. Regis! So not only did they not have to pay for a hotel that night, they went from paying for a $400/night room to getting a FREE $800/night room! In other cases, if the move isn't an "upgrade" to a nicer hotel, they will usually shower you with points and dinners in addition to your free hotel night. Feeling a LITTLE better?
This procedure is most beneficial to people who paid for their travel out of pocket since they are getting some money back. Business travelers are the most inconvenienced by this since they weren't paying for the room anyway. People traveling with their families will also be among those to get the most bothered because the last thing they want after their kids have become cranky after a long travel time is to shift to another hotel. This is why they often choose to book villas instead of hotels. Needless to say, the chances of facing such a fate with reputed villas such as these mykonos villas are almost negligible.
Here are my tips for reducing the chances of getting "walked:"
1. Arrive at your hotel at 3pm
Most hotels have check-in at 3pm. This gives them time to clean the rooms that guests vacated at their 11am or 12pm check-out times. So, it goes without saying that at 3pm, there are the MOST amount of rooms available for the day. Get to the hotel as close to 3pm to grab one of those rooms!
If you are going to be checking in late, be sure to call the hotel to let them know. That way, they can do their best to hold a room for you as long as possible. Or, if they know there's no way to hold your room, they have time to find you a room at another hotel BEFORE you're standing there in front of them wasting your own time as they call around.
2. Order flowers or champagne
Hotels constantly get requests for flowers or drinks to be set up in the room prior to check-in. In those situations, the hotel "pre-blocks" a room for you so that the amenity can be set up. Chances are, the hotel would rather "walk" a guest who doesn't have an amenity set up than one who does. Not a guarantee, but a pretty good trick!
3. Book directly through the hotel's website
I pose a question: You run a hotel. You have one room left vacant. If two guests show up at your hotel at 10pm, one of them booking a room on Expedia for $150 and one of them booking a room directly through your hotel's website for $200…which reservation are you most likely to accommodate?
Are we all on the same page?
There are certain benefits of paying a little extra and booking directly through the hotel's website. If the example above didn't convince you why the extra money is worth it, perhaps this bit of news will: IF YOU BOOK THROUGH A THIRD PARTY SITE (Expedia, Orbitz, Travelocity, etc) YOUR ROOM TYPE IS NOT GUARANTEED. That's right! It's in the fine print. If you book a holiday with your spouse and children, the hotel has full authority to put you in a room with 1 full bed and they are not breaking any rules. Now, any good hotel will understand the situation and try to be accommodating. But still! Isn't that f-ed up!? If a platinum hotel VIP, who booked a regular room with a full size bed, checks in earlier than you and asks for their upgrade to a nicer room, and the only upgrade room left is your family's suite…sorry…but I hope you guys like cots!
Which leads me to my last piece of advice…
GET AN INSIDER LOOK AT ALL MY NYC FAVORITES
(Available on iPhone & Android)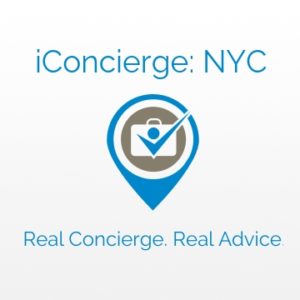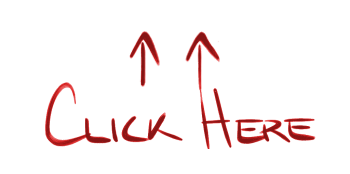 4. Become a VIP
Show your loyalty to a brand and they will show it back. That's the entire premise of reward programs. If a manager sees that a Platinum guest is due to check in, they will do everything in their power to hold that room as a reward for the guest's loyalty. Sometimes situation occur (especially in a Platinum-heavy area like Times Square) where there are so many Platinum members checking in late that the hotel has no choice but to "walk" them. But you can be sure that if you're a VIP, the hotel did absolutely everything in it's power to keep that from happening (short of kicking guests out of rooms!).
Here's an excerpt from Expedia's fine print. I scoured the entire document to find some gems you might find interesting. You'll see this on just about every 3rd party booking site:
The Expedia Companies and the Expedia Affiliates have no liability and will make no refund in the event of any delay, cancellation, overbooking, strike, force majeure or other causes beyond their direct control…
…Expedia Companies and Expedia Affiliates do not guarantee the accuracy of, and disclaim all liability for any errors or other inaccuracies relating to the information and description of the hotel, air, cruise, car and other travel products and services displayed on this Website (including, without limitation, the pricing, photographs, list of hotel amenities, general product descriptions, etc.).
Any and all Claims will be resolved by binding arbitration, rather than in court…There is no judge or jury in arbitration, and court review of an arbitration award is limited.
My name is Spencer Howard, and I'm an Concierge/Host/Drunk who has spent the majority of the past 9 years on the road, hopping from hotel to hotel for months at a time. Through trial and mostly error, I've become what the airport security line calls an "Expert Traveler." (It makes my Mother proud) But for those of us who go beyond occasional puddle jumper and enter the world of Hotel Homebody, it takes more than a complimentary mint and a flat screen TV to warm the cockles of our hearts. I hope you have insurance, because I'm gonna be throwing some knowledge bombs at your face. **Feel free to contact me with your questions about Travel Gadgets & Gear**
You May Also Like
July 5, 2012