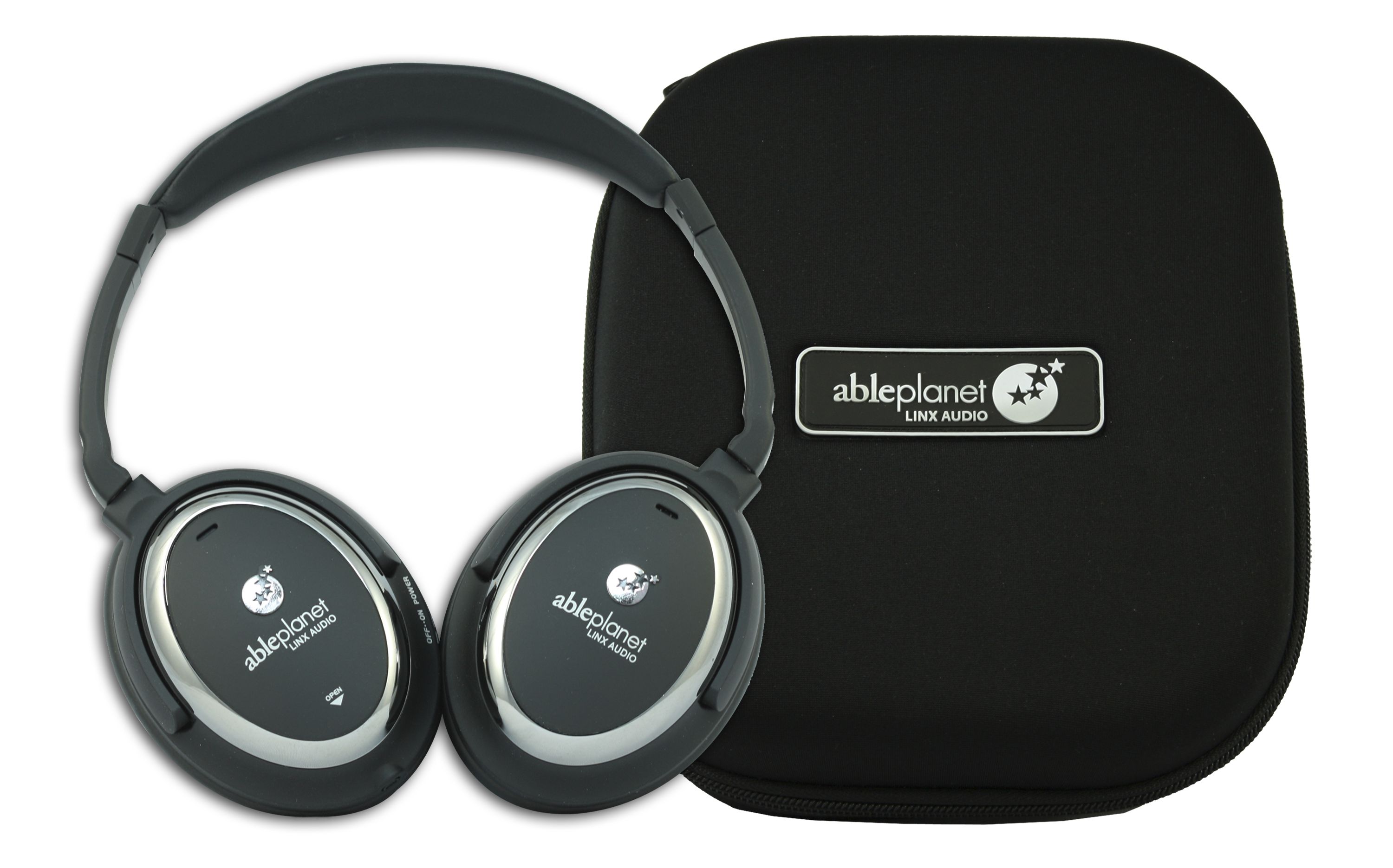 Able Planet NC510B Noise Canceling Headphones | Travel Tech Review
Travel Tech Review | Able Planet NC510B Noise Canceling Headphones
Anyone who's stepped on a plane, train or bus without noise canceling headphones knows that feeling of dread as soon as you see someone with an infant walking down the aisle towards you. The noise that accompanies travel inspired studio musicians to start wearing their professional headphones on flights, forever changing how we travel. The first few consumer friendly noise canceling headphones were such huge successes that now almost every electronic company has their own version of one of the most popular pieces of Travel Tech Able Planet has been a force to be reckoned with in the Noise Canceling headphones game, and their mid-range NC510b Noise Canceling Headphones
are a great choice for anyone looking to take the leap into noise canceling headphones, but don't want to play into the Beats-ification of the world (or pay the hefty price tag that goes along with it!).
I've logged countless hours with these headphones, wearing them on planes, in Starbucks, walking through NYC streets and can safely say that I really love these headphones. As you know I judge everything by my TSO method (Travel Friendly, Sexy, Operational), so here is the verdict:
Travel Friendly:
Extremely. Not only do the headphones come with a sturdy plastic travel case, but even if you decide to ditch the case, these headphones are built to last. These might be some of the sturdiest headphones I've tried. That doesn't mean they're heavy, but it does mean that the headband could use some "working in." For the first couple of weeks, I noticed that after an hour or so of wear, my ears would start to hurt a bit. After taking them off for a few minutes I was fine. But it did take a few weeks before they were worn in enough to leave them on for hours. Between their low-profile, fold flat design and their sturdiness, I have no problem tossing these in any of my travel bags.
Sexy:
I have to admit, I find myself…rubbing these headphones a lot! It's weird, but their brushed plastic feels great in my hands. If that's not sexy, I don't now what is. While on your head, they do tend to stick out a little further on the sides than some of their competition, but not by much. I never felt self-conscious wearing them while on the street. On the contrary, there seems to be a big underground following for Able Planet. This brand seems to be the "anti-Beats" brand. Which I think is pretty damn cool.
Operational:
I am the first to admit that I am not an "audiophile." While I can tell the difference between "bad" noise canceling headphones and "good" noise canceling headphones, I have a lot more trouble telling the difference between "good" headphones and "good" headphones. So I cant tell you how the mid's compare to Beats or Bose, but I can tell you that these things sound incredible. The bass on dance music is killer. Jazz sounds like I'm sitting in a smoky supper club. These are the real deal. They also come with a detachable audio cord with microphone and remote. The remote allows you to control the music on your iPod/iPhone/Mac as well as answer calls. Test calls showed that calls were crystal clear on the other end…sometimes TOO clear. The microphone is at a spot on the cord just low enough that while I was walking and talking, the mic would tap on my chest. Callers reported hearing a clicking noise on my end that turned out to be my microphone. If I had one thing to change about these headphones it would be to raise the mic up a couple of inches. As far as noise cancelling goes, they do a great job. While walking down the streets of New York, you can still hear cars and the hum of the city, but greatly muffled. On airplanes….they've changed my life. It's such a different experience with these headphones on. I DO wish they were rechargeable, but the AA batteries I've been using have lasted over a month of fairly regular use!
Long story short, I'm never traveling without these again!
My name is Spencer Howard, and I'm an Concierge/Host/Drunk who has spent the majority of the past 9 years on the road, hopping from hotel to hotel for months at a time. Through trial and mostly error, I've become what the airport security line calls an "Expert Traveler." (It makes my Mother proud) But for those of us who go beyond occasional puddle jumper and enter the world of Hotel Homebody, it takes more than a complimentary mint and a flat screen TV to warm the cockles of our hearts. I hope you have insurance, because I'm gonna be throwing some knowledge bombs at your face. **Feel free to contact me with your questions about Travel Gadgets & Gear**
You May Also Like
July 5, 2012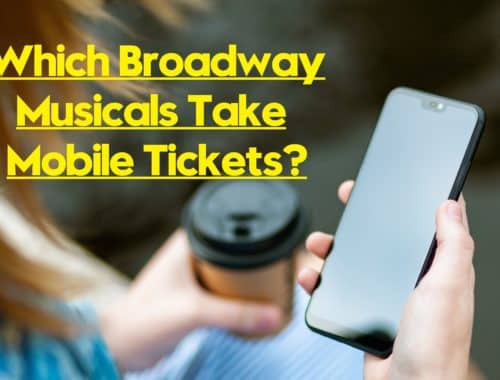 August 27, 2018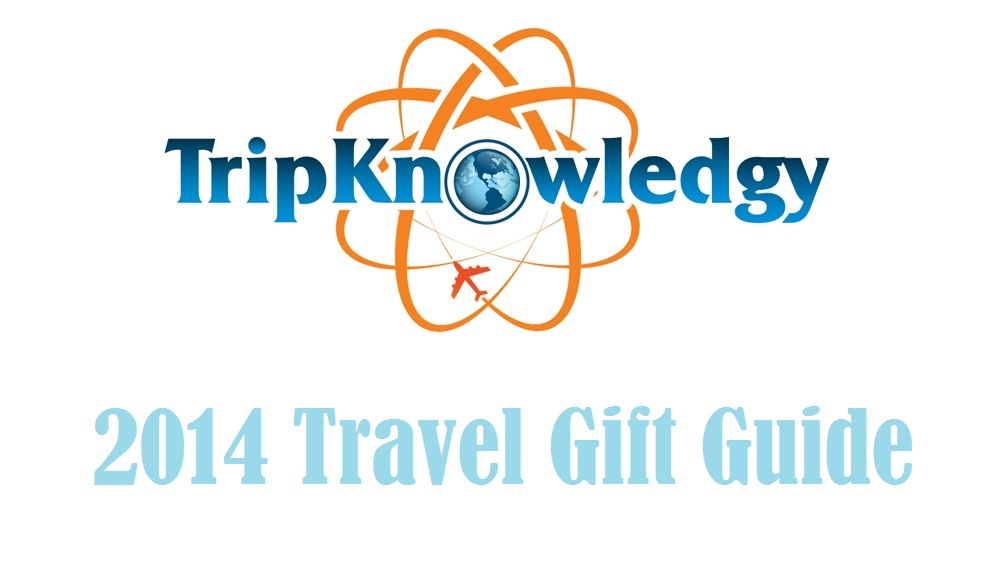 November 21, 2014