Hotel Rewards = Free Money | Travel Advice

Travel Advice | Hotel Rewards = Free Money
You know what rocks? Other than a huge pizza? Checking in to your hotel and having them make it rain with free drink coupons! Or free breakfast! Or a back scratch? Ok…maybe not a back scratch…but this week's travel advice is all about how doing something as simple as signing up for hotel rewards can reap amazingly luxurious benefits!
Signing up for a hotel's rewards program takes less than 5 minutes. Giving them your rewards number when you check in is faster than this. So why do so many people refuse to sign up until they see me get my drink vouchers!? I think most people believe that you never actually get anything from these programs. I am proof that even occasional travel can get free swag!
While it's true, a loyalty program is…well…just that; a showing of loyalty, that shouldn't stop you from becoming a member of all the programs on the off chance you end up staying at one of them enough to accrue rewards! I've got a great app on my phone called KeyRing that keeps all of my rewards numbers in one convenient location.
Below, I've taken the liberty of giving a few details of some of my favorite hotel rewards programs.
Hilton Honors: Tons of hotels worldwide, 10 points per dollar, quick rewards, air travel rewards take a bit longer than other programs. Tiered rewards program allows you to go 12 months before dropping to a lower tier (resulting in no loss of points)
Marriott Rewards: Almost exactly the same as Hilton except for the fact that you have more options of how to earn points, and there is no tiered system. They reserve the right to close a rewards account after 24 months of inactivity, but there is not one reported case of this happening.
Wyndham Rewards: Another 10 points per dollar chain, with not only a long list of budget hotel and air reward options, but they are also teamed up with Amtrak, so if you're a bit rail rider, this one is a great option. If you're a budget traveler, you'd be happy to know that Wyndham Rewards include Super 8, Days Inn, Travelodge, and Howard Johnson. Points expire four years from the date they are credited to a member's account. After 18 consecutive months without any earning or redemption transactions, the member's account will be closed and points forfeited
Priority Club: Points NEVER EXPIRE!! While this 10 points per dollar chain has a shorter list of participating hotels and airlines, you can earn points from shopping, dining, event planning, and even booking cruises. The list includes Crowne Plaza, Holiday Inn, and Holiday Inn Express. Regular and lucrative promotions are a key aspect of any successful loyalty program, and Priority Club's offers have been as generous as any and you can combine cash with points to book rewards rooms!
Hyatt Gold Passport: 5 points per dollar, but that number increases the higher ranked your are in their rewards system. Not a very long list of hotels, airlines or other ways to earn points. However, they Hyatt hotels have a long-standing quality that makes them worth a look. If an account is left inactive for more than 12 calendar months, the account MAY be deleted and all points in the account forfeited. Once again…not typical.
Choice Privileges: Between 5-10 points per dollar. Huge list of hotels in the family, but short list of airlines. Another rewards system linked with Amtrak. Comfort Inn, Comfort Suites, Quality, Sleep Inn, Clarion, Cambria Suites, MainStay Suites, Suburban, EconoLodge, Rodeway Inn, Ascend Collection…nice long list. Choice Privileges points expire on December 31, two years after the year in which they were deposited into your account. If you have no activity for a period of 18 consecutive months, Choice may remove you from the Program and therefore terminate your account.
Starwood Rewards: Is definitely a high end rewards program. They don't have any budget hotels on their list, so your point earning options are low…even if the rooms are damn sexy. Your points won't expire as long as you show account activity once per year.
My name is Spencer Howard, and I'm an Concierge/Host/Drunk who has spent the majority of the past 9 years on the road, hopping from hotel to hotel for months at a time. Through trial and mostly error, I've become what the airport security line calls an "Expert Traveler." (It makes my Mother proud) But for those of us who go beyond occasional puddle jumper and enter the world of Hotel Homebody, it takes more than a complimentary mint and a flat screen TV to warm the cockles of our hearts. I hope you have insurance, because I'm gonna be throwing some knowledge bombs at your face. **Feel free to contact me with your questions about Travel Gadgets & Gear**
You May Also Like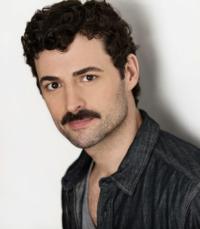 October 25, 2012
November 5, 2014